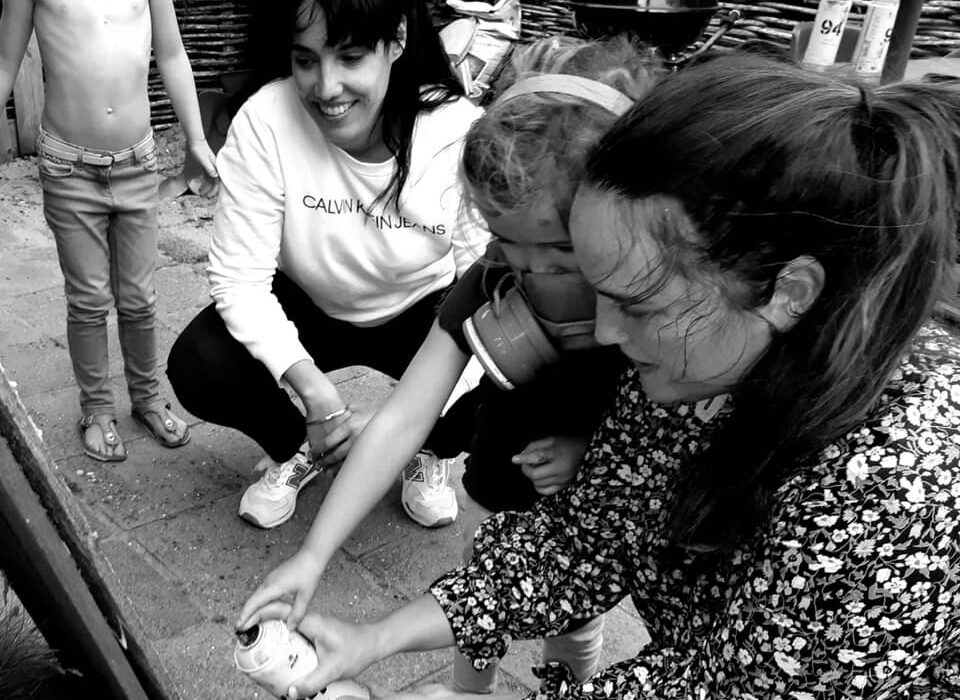 Onder begeleiding van artiest/ontwerpster Helina Guleria is het mogelijk voor kinderen een workshop te volgen buiten op 't Landje te Haarlem. Aan het begin van de workshop zal een korte introductie worden gegeven over Helina's projecten en hoe deelnemers hun eigen creative ideeën kunnen verven op een stuk afval hout met de verzorgde materialen.
Onder de naam Design Studio Guleria werkt Helina Guleria als freelance artiest en ontwerpster. Haar werk staat bekend om vrolijke, gekke en kleurrijke prints. Helina vind het belangrijk om rekening te houden met de natuur en het behoud hiervan. Haar kunstwerken zijn een eclectische mix tussen realisme en grafische pop-art invloeden.
Reserveer een plek door een bericht te sturen via onze contact formulier of door middel van een email via info@designstudioguleria.com
Looking for the English Version?
Praktische informatie
Lokatie
Haarlem, Noord-Holland
Deelnemers
5-10
Leeftijd
6-14j
Niveau
Beginner & Gevorderd
Taal
Nederlands & Engels
Prijs
35 euro per deelnemer
Betalingstermijn; 7 dagen voor aanvang workshop
Dagen
Woensdag & Vrijdag (2uur t/m 4uur)
Tijd
2 uur
Inclusief
Verf materiaal, afval hout
Verdere details
Draag oude kleding, die vies mogen worden