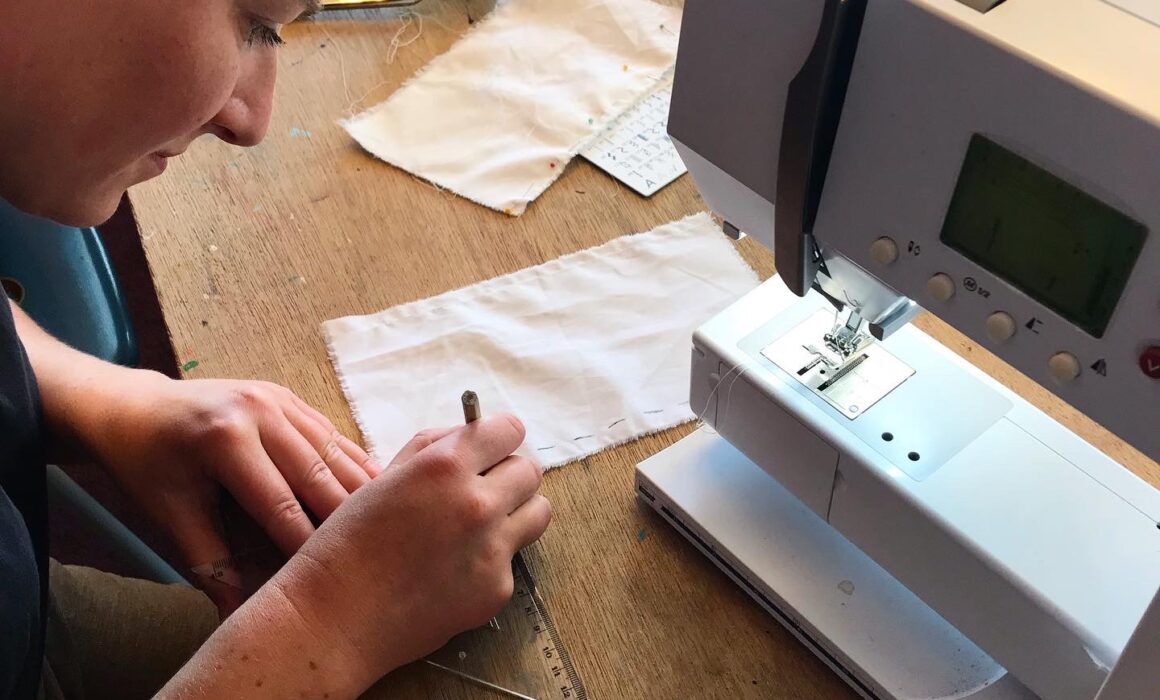 Under guidance by artist/designer Helina Guleria, you are able to participate in a serie of workshops (12 lessons) at Snuffelmug Schalkwijk. These lessons will be a follow-up to the workshops for beginners. During the advanced workshops we work towards creating a sewing project of your own choice from deadstock materials. Step by step we will first develop the patterns, make stitching examples of details which will lead to the ultimate goal of finishing a complete garment/product.
Helina Guleria works under the name Design Studio Guleria as a freelance artist and designer. Her work is known for fun, quirky and colourful prints. Nature and it's well-being are highly considered. There are several projects where old objects are upcycled to new.
First series of workshops will start 1th of November 2022. Sign up is open now! Be quick and reserve a spot by sending Helina a message through our contact form or through email at info@designstudioguleria.com
Opzoek naar de Nederlandse Versie?
Practical information
Location
Schalkwijk, North-Netherlands
Participants
10
Age
Above 18y
Level
Advanced level
Language
Dutch & English
Price
595,00 euro per participant
Term of payment; 7 days before start workshop
Days
Friday afternoon (2pm to 4pm)
Time
2 hours
Included
Fabric, sewing thread, pattern drawing paper, draw, pin & measure supplies
Excluded
–